Today Ellinor has her half year birthday.
This is something.
I haven't kept you updated on my family life for a long time now. I have not really been in the mood to write most of the time and when I was I didn't have the time. Now I have both mood and time.
So many things have happened already. She is more and more becoming a personality. Some things make her frustrated. Other things make her happy. And she really loves it when we sing.
Here comes a short little film I made yesterday and today:
[embedit snippet="%c2%bd-year-old-ellinor"]
It is just wonderful to see her learn new things almost every day. Just a few weeks ago she learned how to sit without support. She does tumble over every now and then still, with a complementary cry after hitting her head on the floor. Sitting with her is plenty of fun and we can play together with her toys.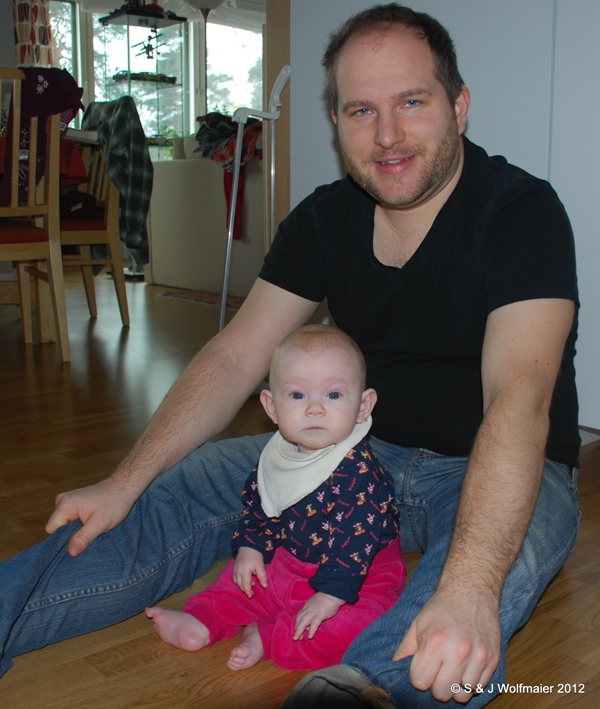 Ellinor and I sitting on the floor.
She has also begun to move around. So far it's only backwards, something she is very frustrated about. When we build her tower that she likes to tear down and she tries to get closer but it just get further and further away.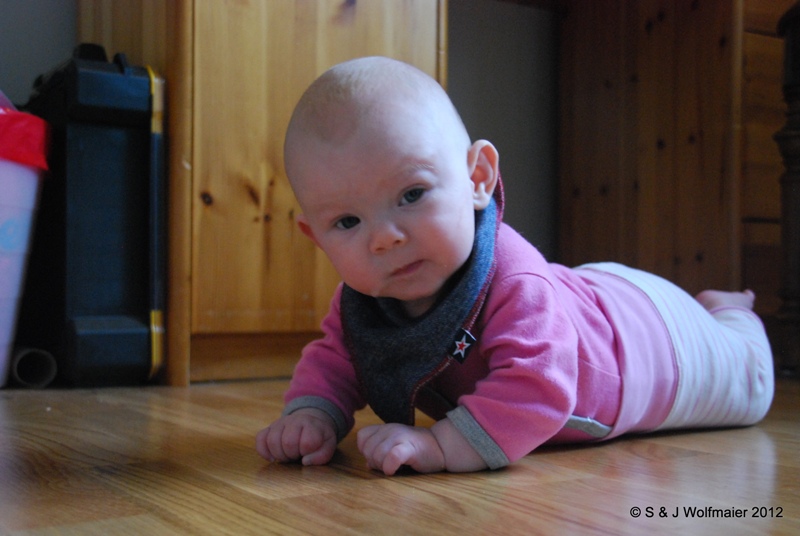 Ellinor on the floor, soon to crawl all over the place.