Today is your first birthday, you might not think so much about it, but you have lived in this world for one year now.
One day you will understand the fuzz about it and enjoy the special things we do for you on your birthday. You might even understand this text if we do some things right. Today you just enjoyed the cake, pancake cake with raspberry jam, strawberries, chocolate and whipped cream, the new toys and your parent attention.
It feels like yesterday, the day when you came. It was a beautiful day, a bit strange, maybe because of the fatigue. I just loved you the moment I saw you, just like I love you today.
At first I didn't know what to do. I was scared. But then, when I could hold you to my chest all that disappeared. Today a year later you are greater than ever. Now you walk, enjoy food and like moving things to new spots.
I'm so happy you take us on this journey. I couldn't imagine half the things I have seen happening this year. Some were hard, some fun and some just plain. Still even the plain things are special.
I'm so happy when I get home and I hear your voice, "papapapapa". When you give things to me, even if it's a half eaten piece of pasta.
Here are some memories:
When you just were born.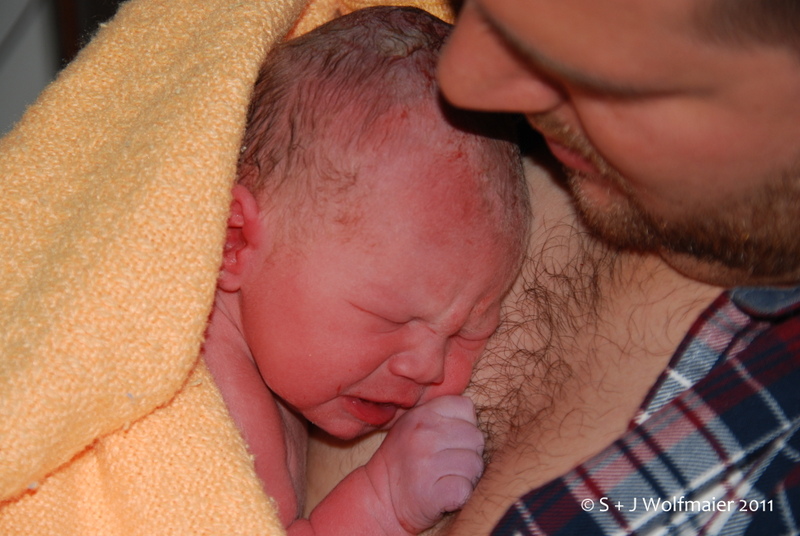 Enjoying our first trip together.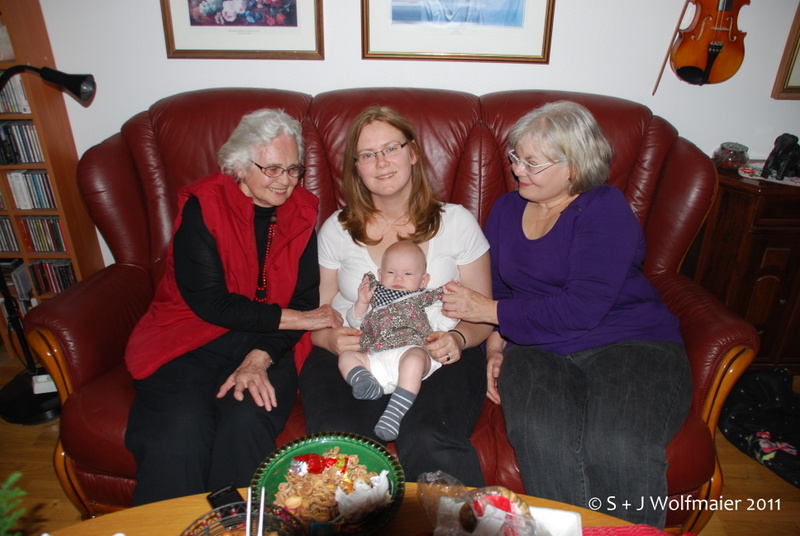 Visiting our relatives in Germany.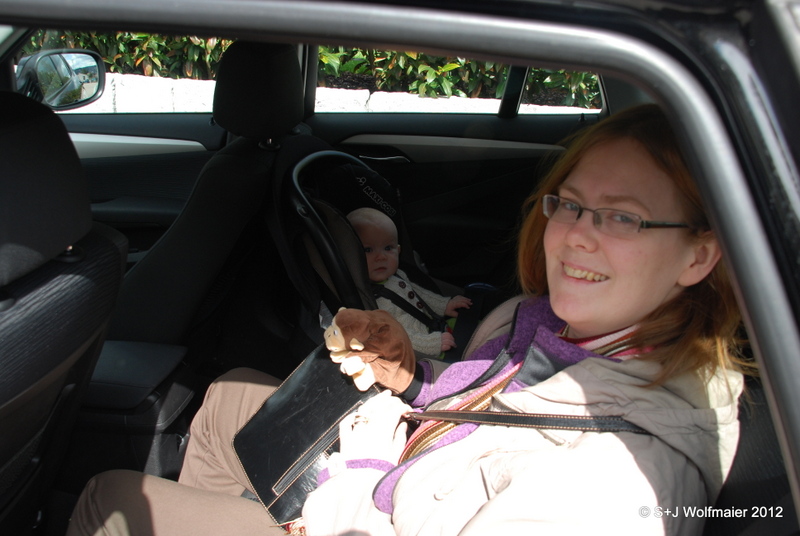 Sitting in the bicycle trailer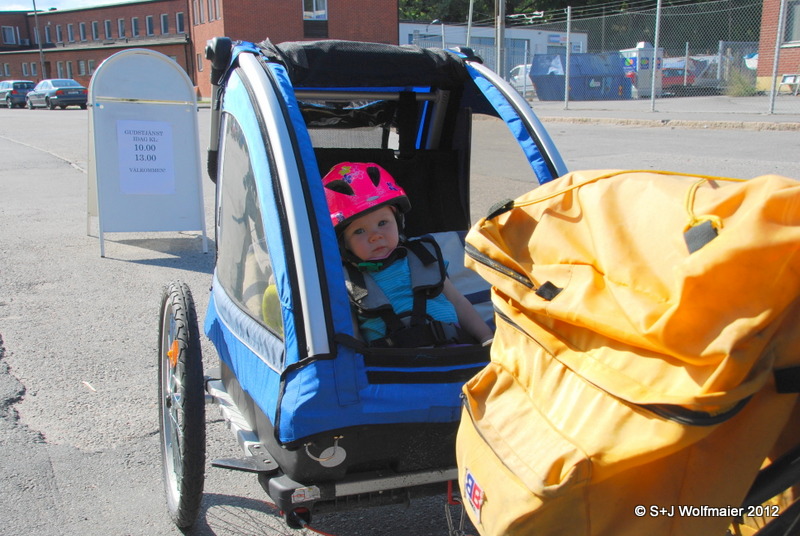 Eating your birthday cake.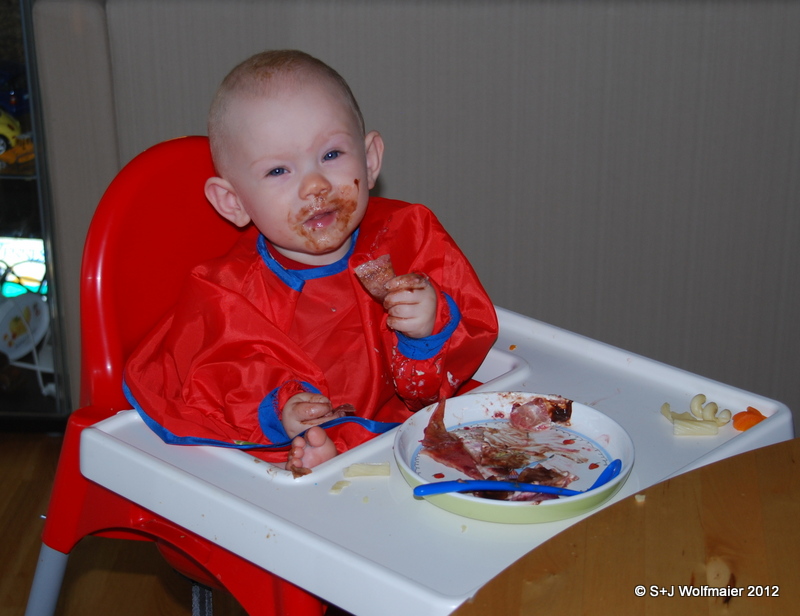 Opening your birthday gift.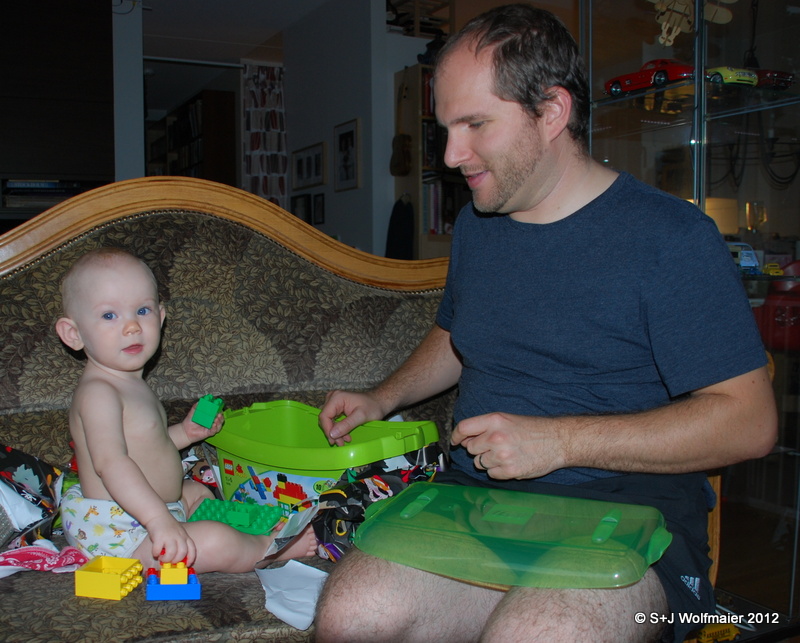 And some film too:
A small film form you when you were one half year old.
[embedit snippet="%c2%bd-year-old-ellinor"]
A film of you walking over to your wagon.
[embedit snippet="moving-things-on-her-one-year-day"]
I'm so looking forward to being your dad for many years to come and for the time we get together when I'm home taking care of you that starts soon.