Winter has arrived. With snow. That's fun.
Our daughter thinks so too. Today we spent a few hours outside in the snow. First I fixed some things at the shed and garage then I built a snowman. A few days ago my dad shared some pictures with us from my childhood, reminding me of the time we built snow houses back then. So I thought I might try to build one too.
As the snow was the sticky kind today it was easy to roll big balls and construct the building. Our daughter made smaller balls that we fitted to the house too.
Here is the result.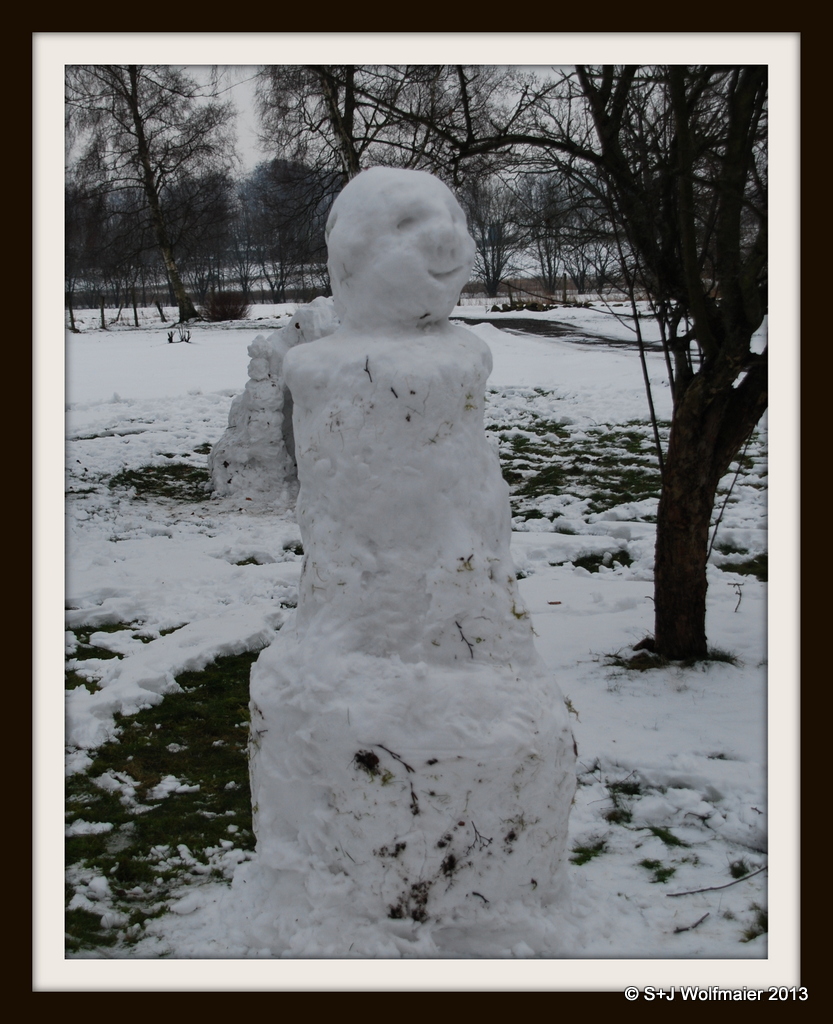 The snowman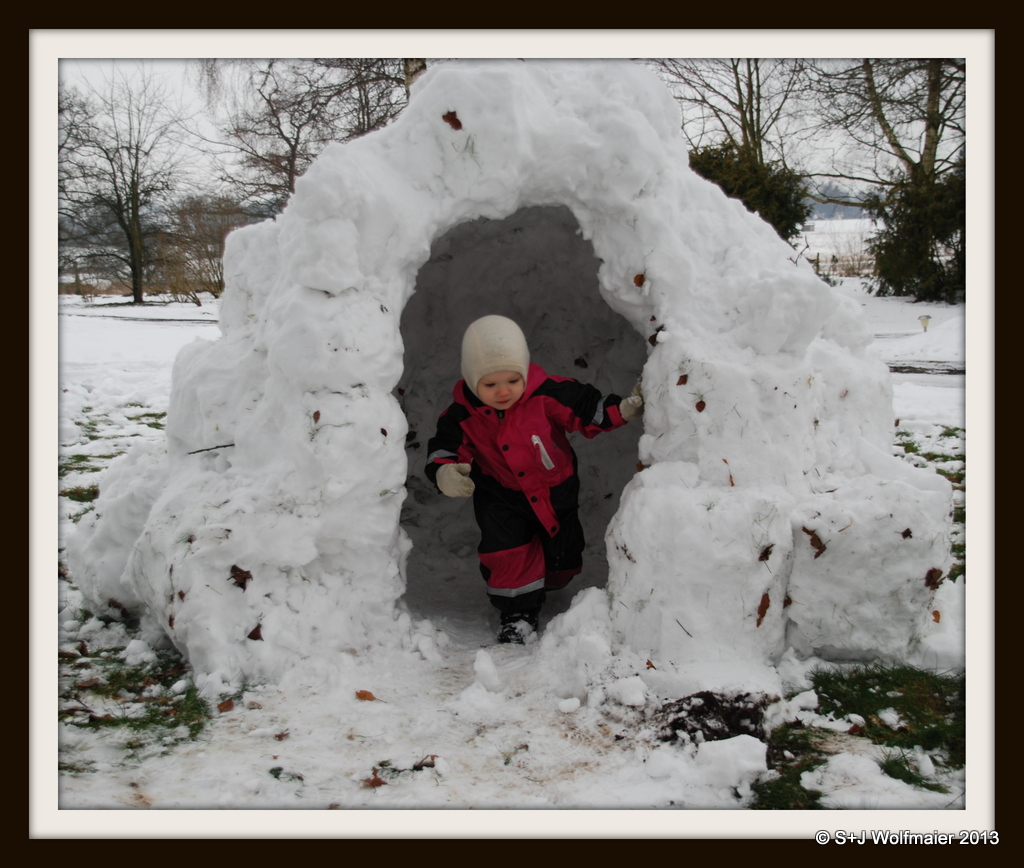 The snow house
Winter here is something different. A couple of weeks ago Susanna and me went to the cinema in Lund. On the way home we ran into some serious snow-drifts. They were really deep and all across the motorway making it hard to drive. Before we came to our exit we caught up with the snowploughs, so they had just cleared the snow and it was already back again. And all this while there was barley any snow on the ground.
Today as I drove to the store in Stehag I passed some snowdrifts (today it wasn't windy like the day we went to Lund) that were more than one meter high. I doubt that the road was passable when the snow came.