We have now lived in our house for more than one and a half year. The house has a nice balcony on the west side with a beautiful view of the fields and woods (and lake if you know where to look) around our house. Already when we bought it we saw the potential of calm evenings on the balcony just sitting, chatting and having a nice glass of wine.
Tonight we finally did it. And for the occasion we used the Schorndorfer sparkling wine we got from our relatives during our summer Germany tour. It was just as nice as we thought it would be. (And we can sit there without a baby monitor as the window to the bedroom is not too far away and open so we hear them that way).
This is just one of the things that start coming into order now. Until this summer we have had a bit of chaos in the house and garden but now things are starting to come together. Books have been organised (there are probably more than thousand to sort out) into some kind of order, plans for the garden are made, windows are being fixed, tiles on the roof that were broken been replaced and many more things. Sure some of the fixing will never end but it has started.
The reason we inaugurated the balcony now was that one thing on our list was to clean off the moss from it and impregnate it with new oil was done this week and now it is a much nicer place. And that the kids went to bed early enough for us not to be dead tired.
This place is just such a great place to live. This year we are enjoying the fruits (so far strawberries, cherries, blackberries and plums, later apples) and some vegetables too (radishes, tomatoes, broad beans, potatoes and some red onions). The children have plenty of outdoor space to play, with our sandbox, the swings and the small children's house that is under construction but well playable. We even got a hammock, but I've got to repair it now as it was old and the strings broke after a few uses.
Here are some pictures forms our place: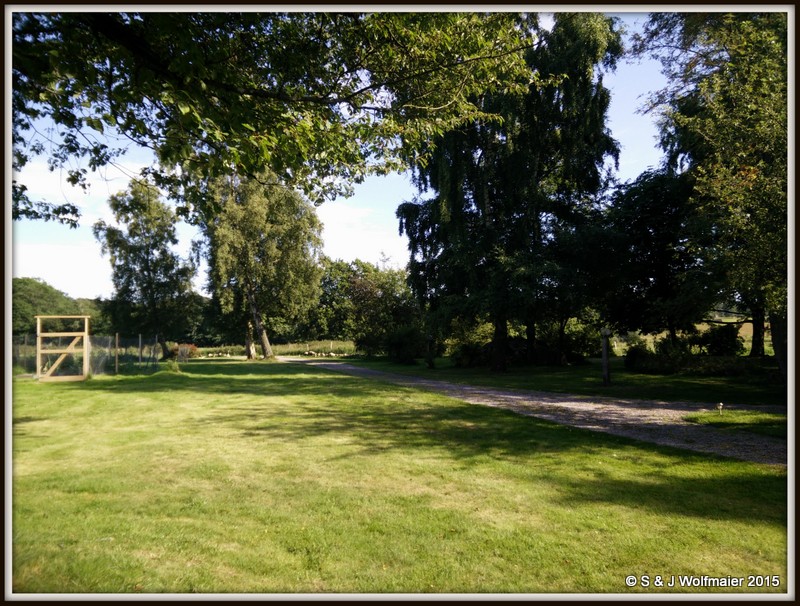 Our garden, with the fence to keep out rabbits and dears on the left.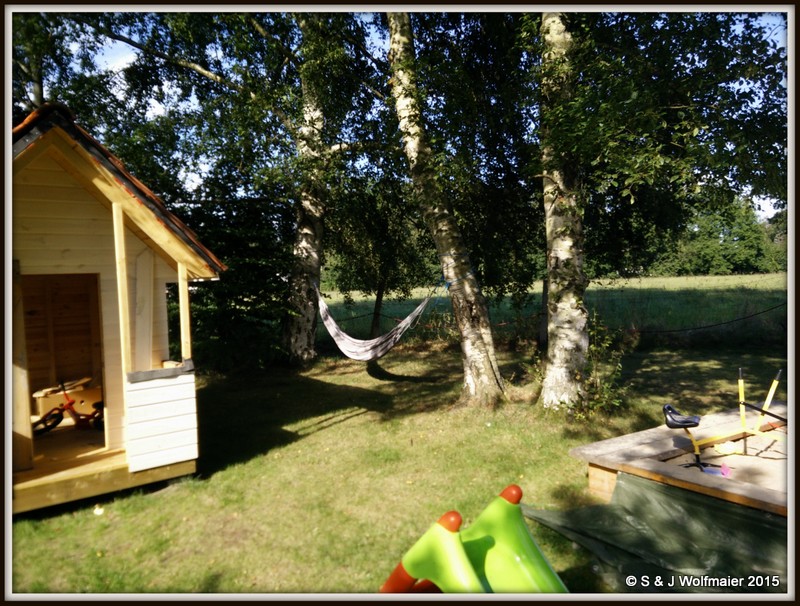 The playhouse, hammock and sand box, chill and fun for parents and kids.
This green island is our home; the house is just about visible on the left.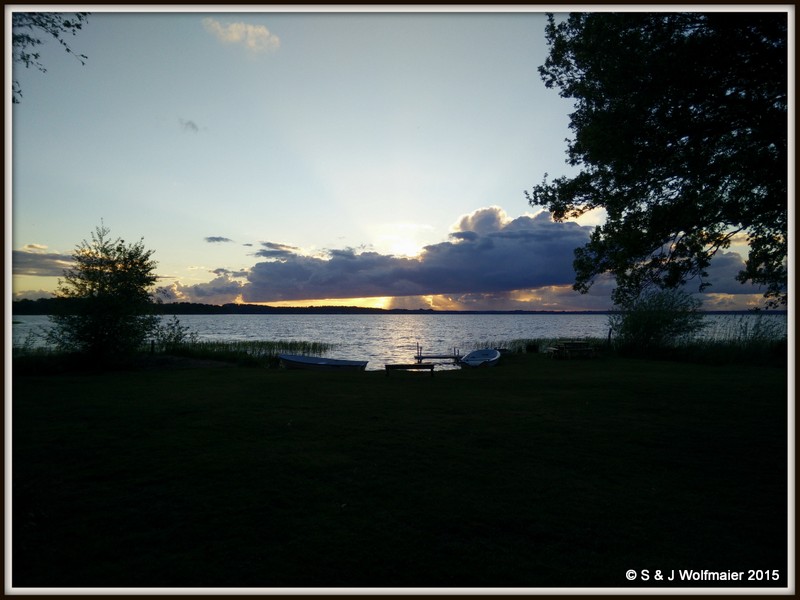 short walk from our place you get to the lake, were sunsets like this one can be enjoyed (or swimming and canoeing weather dependent).