Last Saturday our daughter had her fifth birthday. It was a nice summer day this time, good for us as we had her kindergarten class over for a party in the afternoon.
It's amazing how fast time flies. It feels like it wasn't that long ago we were at the hospital in Stockholm enjoying our little miracle. Now she is so big, knows so many things and is learning and becoming more independent every day. That day back then was a nice day too. It wasn't as warm as now though.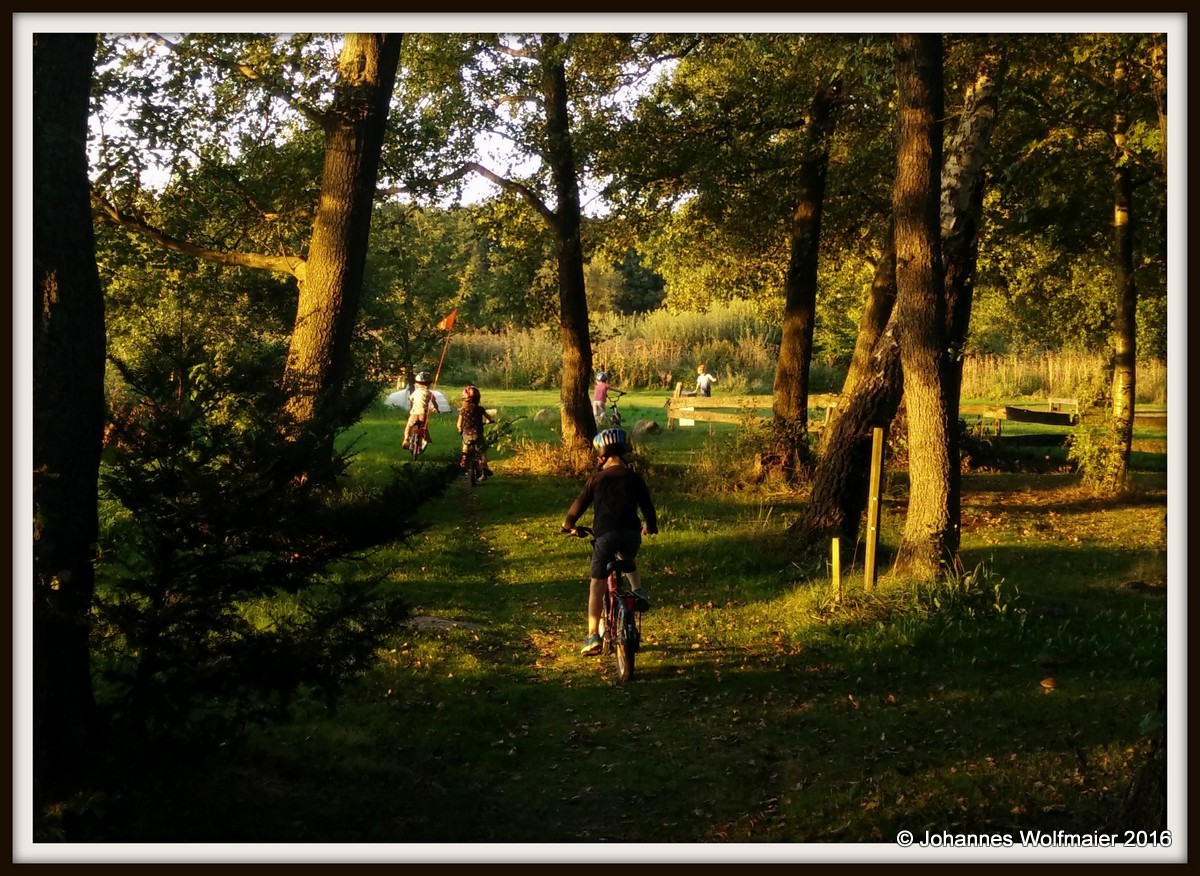 Here are some of the neighbourhood kids bicycling along the lake. (Ours is the one with the flag).
That leads me to my next rambling, on Sunday we went to the beach. It isn't quite common to go to the beach to enjoy the sun and the sea mid-September here in Sweden. This year it is possible though. (It was even warmer today). The water was a bit chilly but in the sun it was nice and even when a cloud (there were a few sadly) covered it, it was still nice enough not to drape oneself in towels or clothes like so many times during Swedish summers.