Second of advent I went to Gothenburg with work. As usual I went by train. But I didn't take a train from SJ on the way down, "Blå Tåget" (the Blue Train) a new train-company was my choice this time.
Blå Tåget has been in service for a couple of months now. It is run by Skandinaviska Jernbanor. Their homepage talks about a new experience in travelling with train in Sweden. (Here is the link to their page).
The ride takes a little bit longer, but that is compensated by higher comfort and good food. And the food is served on real plates not in plastic containers, at the table. The carriages are old Swedish first class carriages and an old German diner. All restored to high standards, equipped with wifi and power outlets at every seat.
One thing that is on most peoples mind today is if the train is on time, so many aren't. This one was, but it is a bit easier to be on time when one doesn't go as fast as most passenger trains. We'll see how it develops, they have spare engines and carriages if things break and for a company that only has one train a day from Gothenburg to Uppsala and back that is something.
Here is a picture of the interior: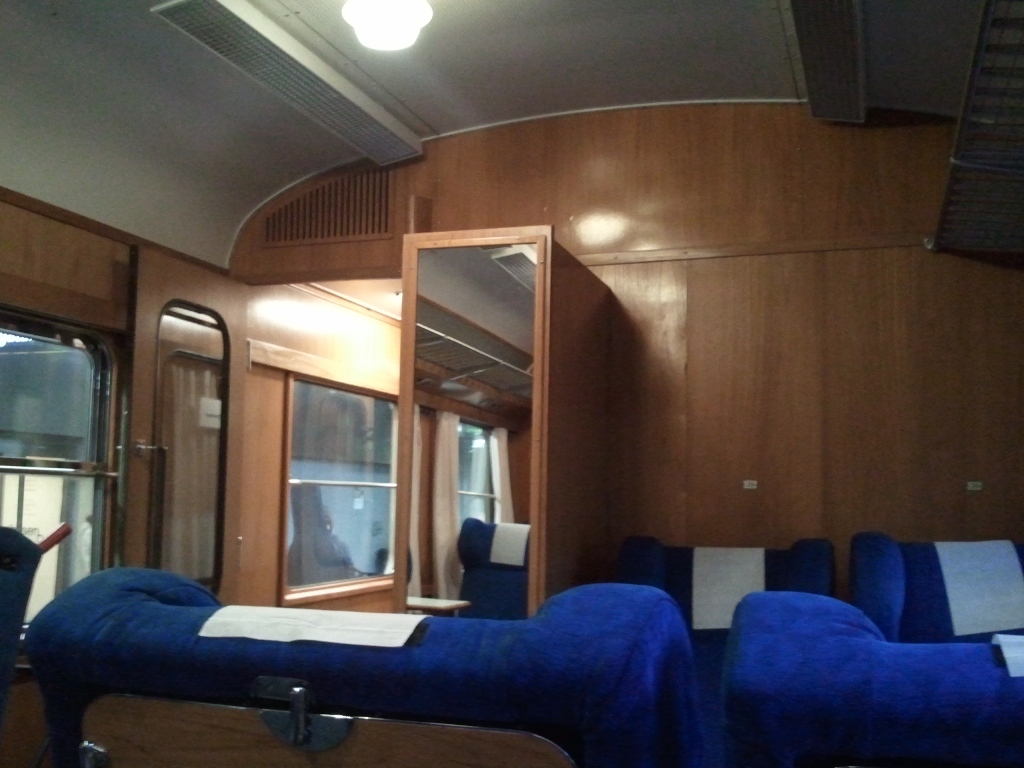 Here one of my dinner: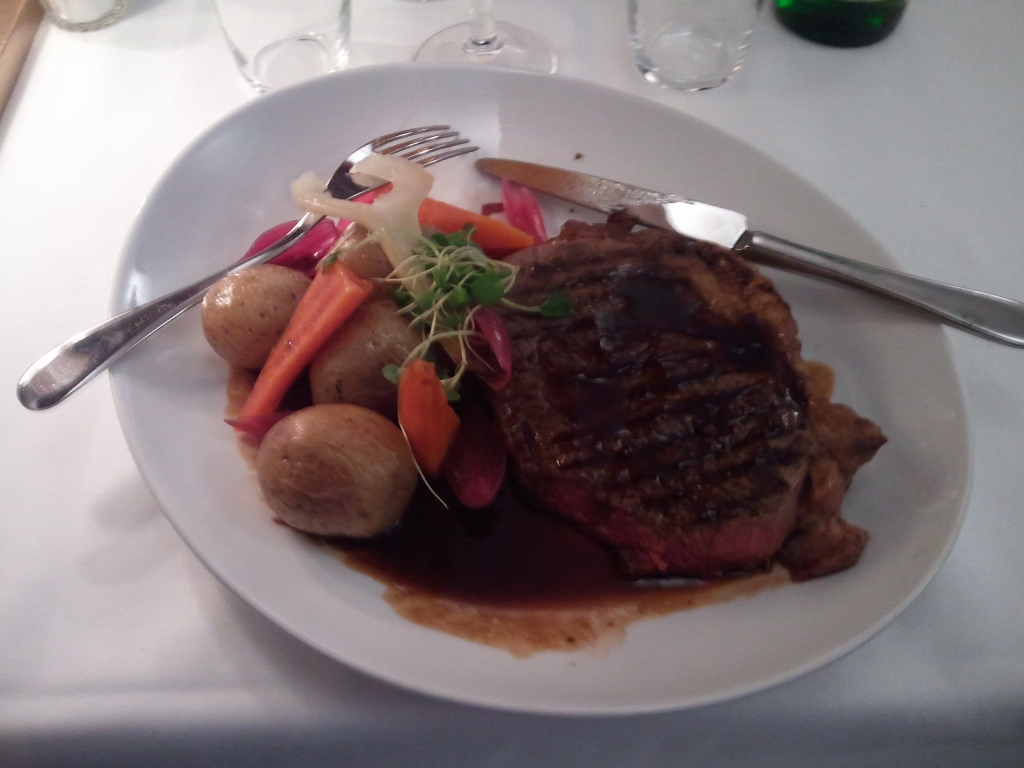 A few things are maybe not as good as they could be.
The power outlets are above the windows, leaving ones cable dangling around. Not the ideal position really.
I didn't have an assigned seat. Not a problem when the train is half empty like this time, but when there are more people on board it would be nice to have a choice of seat, preferably pre-bookable, like many airlines do.
My total review of this new concept is good with only few ways of improvement.
Good luck, hope they survive.