Today we picked up my brother from the airport. We went a bit early so that we could see the plane he came in with landing.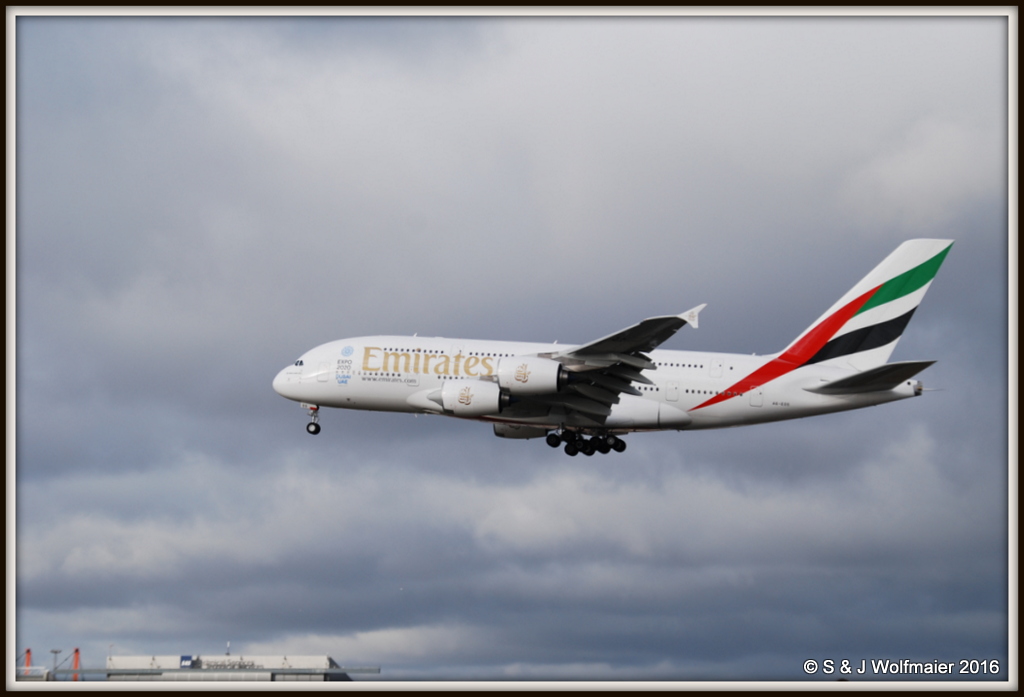 It's a big bird the Airbus A380, here just before touchdown at Copenhagen airport. It isn't the first time I've seen it, both in Frankfurt and Dubai they are everything other than rare, but here it's the only one coming in. And this time I knew someone on it.
Enough with the plane nerding now.