This week we are in Germany, visiting my relatives and showing Ellinor off. We arrived in Lorch (a small town about 40 km east of Stuttgart) already on Saturday but since it's easier to rent a car on a weekday we waited till today to do so.
I had booked a car in the VW Passat size. One never knows what kind of car that will be. Last time I booked a car with proximally this size, a Chrysler Sebring we got a Dodge Journey with the smallest motor possible.
This time I hoped it would be a bit more the same size and comfort.
When I got the key I liked what I saw. It had the BMW logo on it. Not too bad for a VW. In the car-park an X1 waited for me. This is the smallest SUV from BMW but still roomy enough for us.
First I tried the backseat making sure that there would be enough space for Susanna and Ellinor. It felt okay. Getting in and adjusting everything was easy.
Driving away was nice too. Just out of the airport on to the Autobahn overtaking a few trucks, looking down on the speedometer, ups, 170 km/h. No feeling of speed in the car, I have to be careful not to drive too fast on the smaller roads.
Susanna was happy about it too, trying the backseat on the way to the store and to the dinner. Most of all she enjoyed the fact that it had Darmstadt plates, as she had stayed there when she first came to Germany.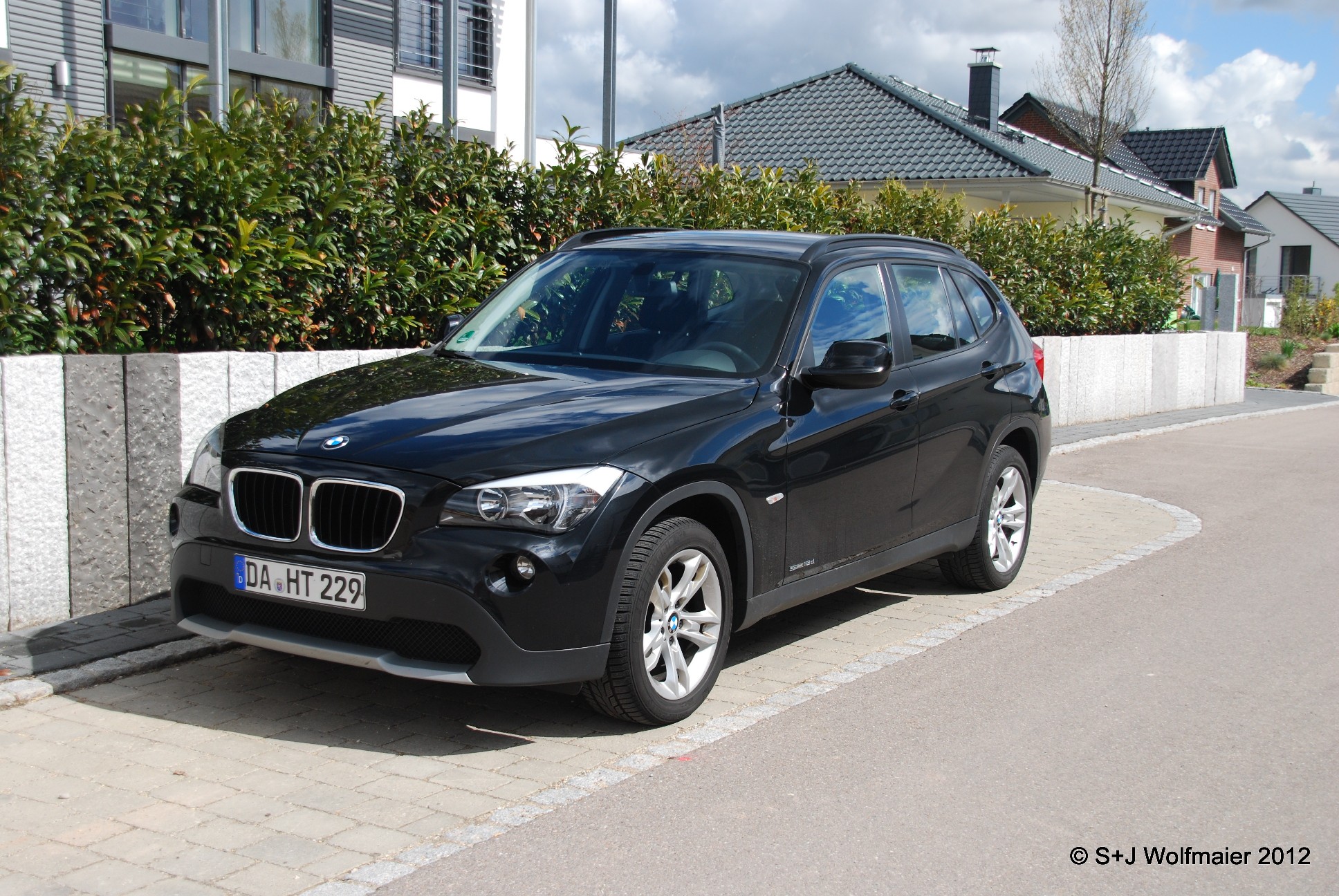 On the way back from the dinner Ellinor fell asleep, I think she likes the car too.