Last Wednesday we signed a contract to our new home. It's a little house in the village of Gamla Bo, just south of Ringsjön in Skåne. That is just about 10 kilometres south of where we live now.
We will have access to the place by December 2nd but we haven't decided on when we move yet. We will have our flat until the end of January, so there won't be any rush.
There are still some small hurdles to pass. On Tuesday we will have the house checked by a professional to give an opinion on what flaws there are to the house. We will also check the water to see if we have to connect it to the public water supply as it has a well now and it could be contaminated. (The previous owner thought the water was fine though so we hope it is).
The house is situated on an almost 3000 square meters plot of land with a driveway, a bunch of trees (some of them are fruit trees) on a grass lawn and a garage/shed. The shed part has to get its roof fixed; the rest is okay as it is. Surrounding the plot are fields belonging to a local farmer, though he doesn't farm any more, but he cuts the grass there.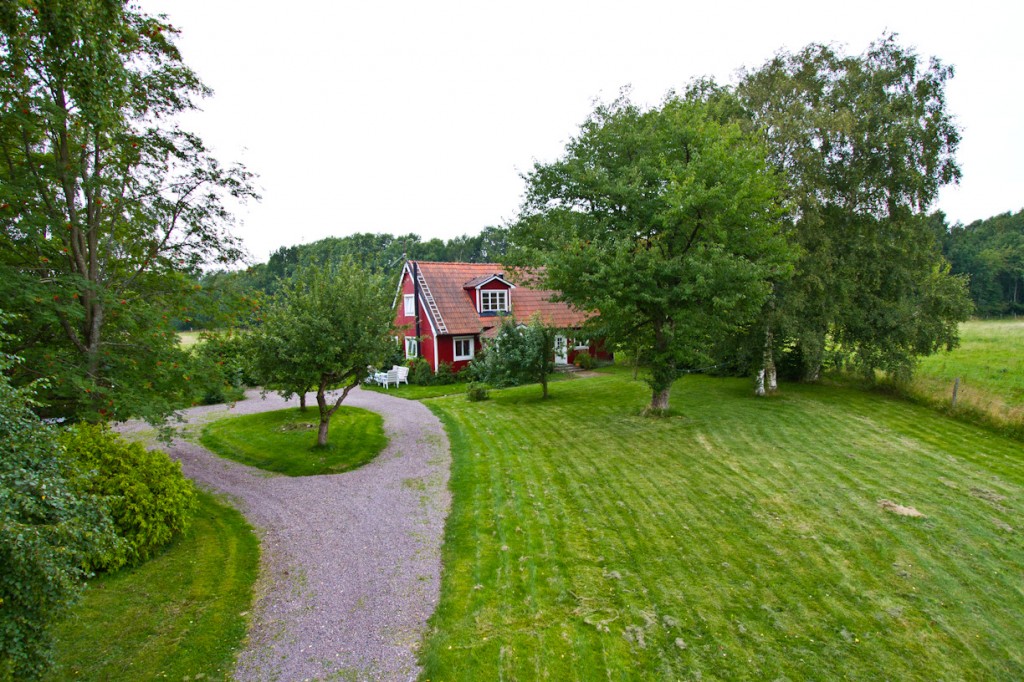 It's about 100 meters to the lake. We will have a guestroom, if we use the rooms the way we think now. There are trees in perfect distance for a hammock, space for growing some vegetables. Maybe some chicken?
The house doesn't have a basement. I don't mind that. It uses the ground for heating and has a little fire place too. There is a balcony on the second floor and an outdoor room in the back, with a nice view of the field and the evening sun.
Somehow it's scary to buy a house. There are so many things to think about. I hope we have thought about most of them.
There are budgets to make, maintenance lists to create and plenty of new things to take care of that one doesn't have to do when renting an apartment. Both of us grew up in houses. But we didn't have the responsibility of taking care of them back then. The practical things I have seen. The paperwork I haven't.
We will have to get one more car too. That is a bit of a bummer. And we just can't afford an electric one like I would like to. (That would be perfect, commuting by electrical car). Now it has to be a small (but still 4 doors) thing with low fuel consumption. And cheap. Not too old. Did I mention cheap? I will use that go get to the train station, either in Eslöv (probably not as there are too few parking lots there), Stehag (even less probable as there are just a handful of parking lots there and only the local trains stop there) or Höör.
I have started to make a model in SketchUp of the house. It makes planning and moving in easier. I still lack some measurements so I will try to get them on Tuesday.
All the pictures are courtesy of Våningen och Villan, the real-estate agent helping in selling the house. http://www.vaningen.se/