even if it's eight weeks long.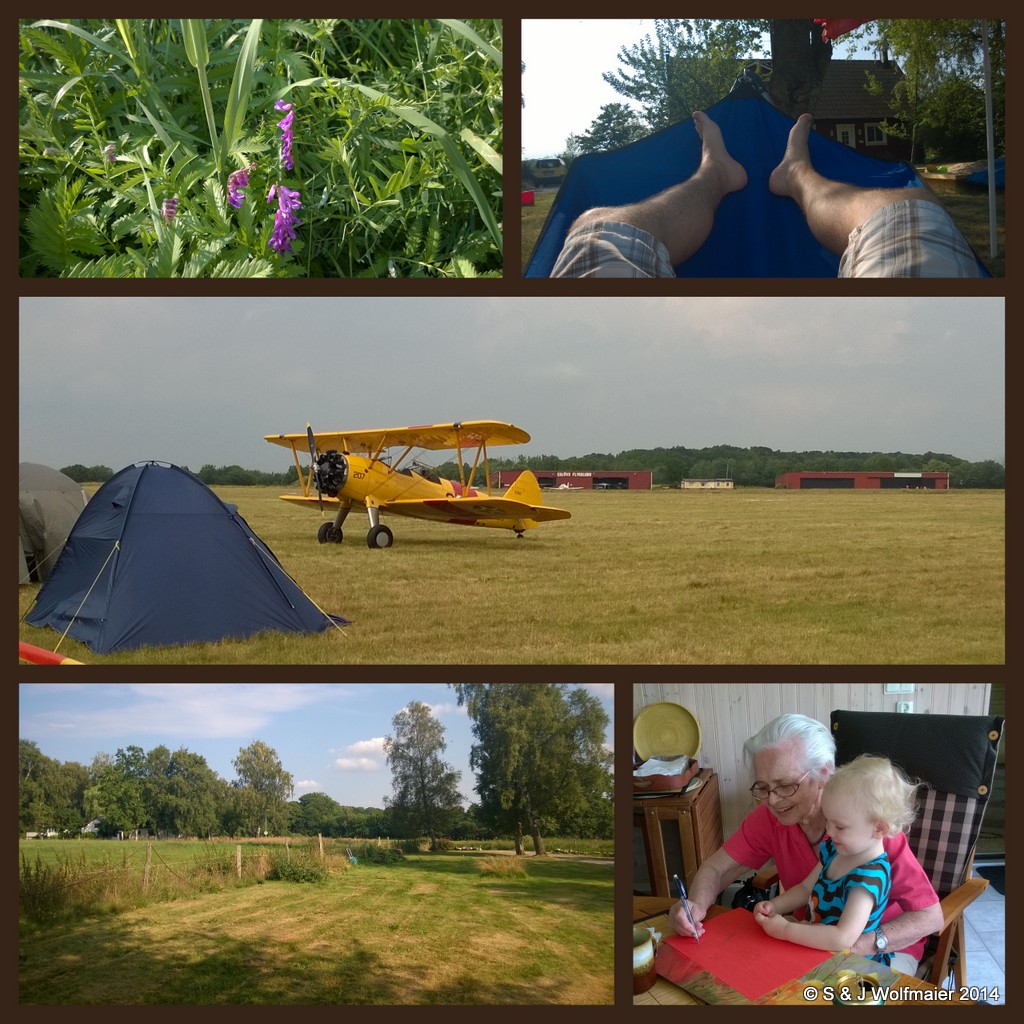 Somehow this summer has passed really fast. Sure summer isn't really over yet but as I this week started work after the vacation/parental leave it somehow feels like it. It has been an exciting summer. So many things have happened. Still it also has been a slow summer, not doing even one overnight trip, only staying at home. (Except for the few nights when we were at the hospital for Gabriel's birth in the beginning).
Ah, there you have the name of our son too: Gabriel. We had a hard time to decide, so it ended with us drawing sticks. We had two names, equally nice, but both of us had a different one as favourite. But if we get another son some day we have a name for him.
Most of the summer has been about taking care of our kids and getting food on the table. A few other things have been made though.
I fixed the lawn-tractor. It wasn't that hard and now cutting the grass isn't hard labour but fun labour. I think I'm becoming more of a mechanic as I live here, I kind of like fixings things.
I built some mosquito-nets for our bedroom and work-room and with the help of dad the guest room too. (My parents wanted to sleep there and it was warm so a mosquito-net was not a luxury). The one for the work-room I like the most, as it is a door.
We have made it to the beach twice. Once as a family and once with my parents but without Susanna and our son as a day on the beach isn't the best thing for a new-born. We did go for a swim in our local lake a few times too, it's just a five minutes' walk so it really isn't a big deal.
Our garden isn't really giving that much produce, we haven't really taken care of it as we should. But still; we have potatoes; we will have carrots and some beans. Three of our apple-trees have apples, so we will have apples too, (actually I baked an apple-cake with apples from one of the trees yesterday that we had at work today). Our blackberry-bush is having plenty of berries and they ripen over a long time, it now has given us a few portions with ice-cream and a pie, but there is much more on the bush. The only downside with the blackberries is that they have so many thorns and that makes picking them a bit painful. (We haven't taken care of it the right way this spring).
We have spent some time with family and relatives. My parents have visited twice, Susanna's a few more times, and we visited Susanna's parents too (Susanna and the kids stayed over there one night even). We had a few friends visiting, been to the zoo in Höör with friends and have visited friends for a few hours, so it has been things going on even if we had to time it with our sons feeding, leaving us less punctual than usual.
Now I'm back at work. This first week has been calm, as most people still are on vacation. It is fun though; I'm working on a project where I will simulate railway traffic and I really enjoy that.
Now it's weekend!