I did it. Today everything was right. Our son didn't sleep before it was too short for him to sleep before we have to pick up his sister from preschool. It was dry outside and I was in the mood. So I packed our son in the trailer for the bicycle and off we went, to pick up his sister by bicycle.
I had checked the route and it gave me a hint that it wouldn't be easy. Back and forth along the small backroads, I won't take the main road, it's not safe. It should be about 8 km, and more than 50 meters up and down. It turned out to be a bit longer and the last part the wind came straight against me.
Our daughter was happy that I picked her up with the bicycle. Her brother slept on the way there. On the way home I had some time to make pictures.
We live in an electricity producing area; there are wind turbines all over the place.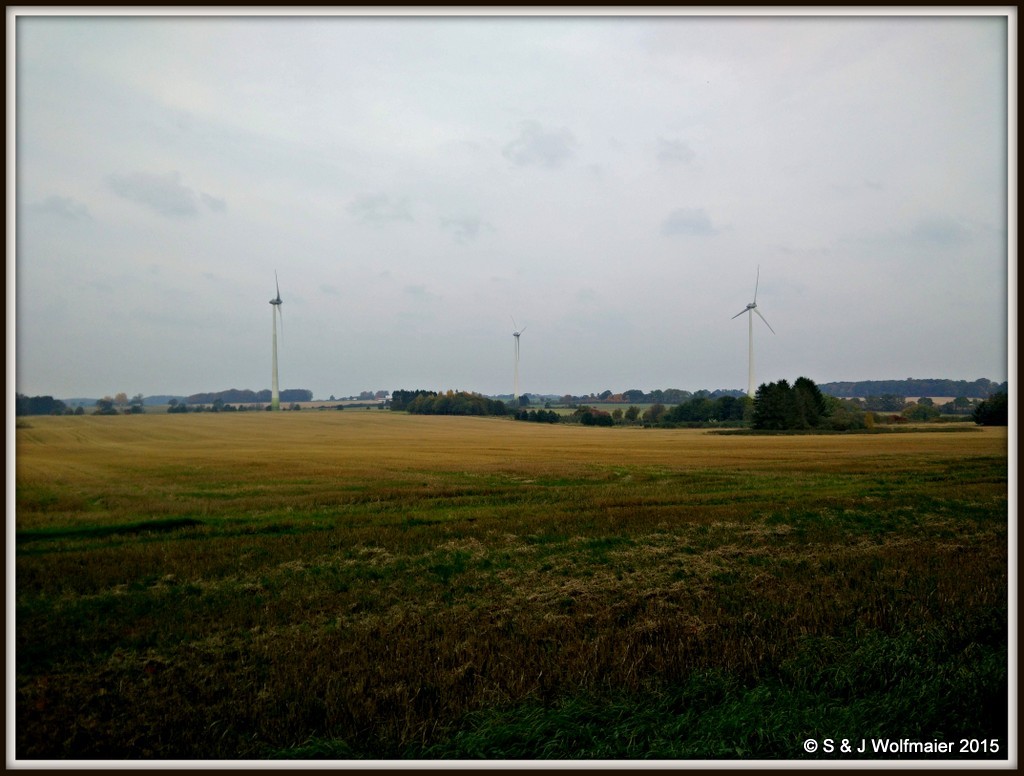 As I got a bit tired I had to make a few short brakes, just to rest my legs and arms.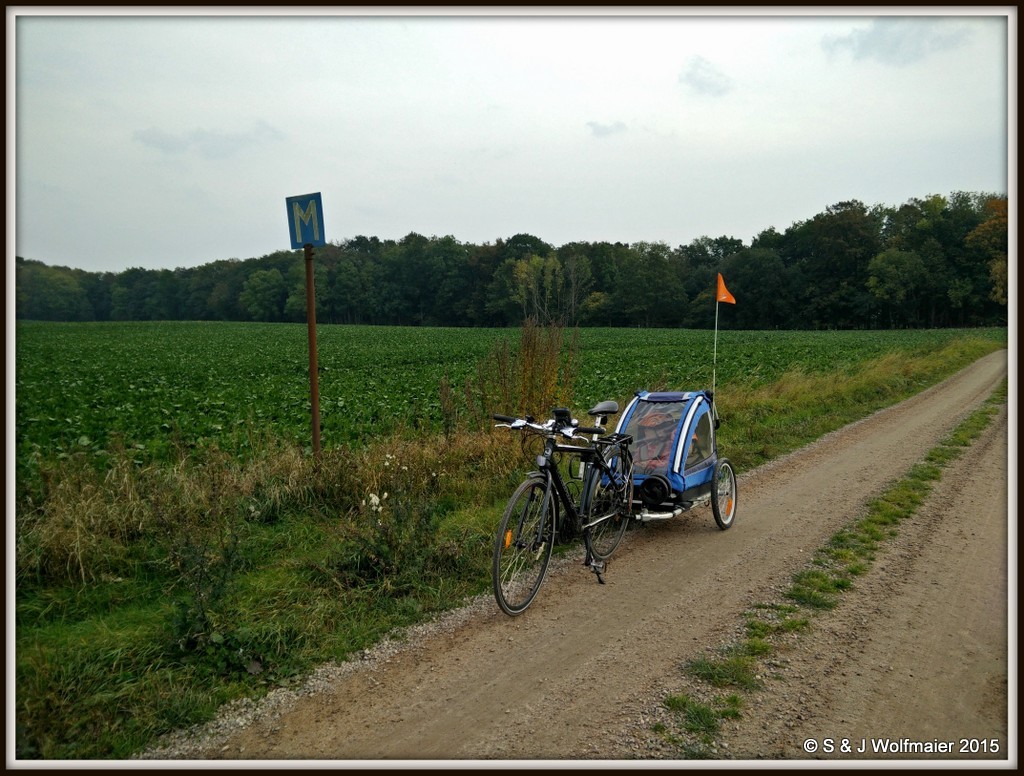 Just before we come home I have to lift/drag all of us across this old stone wall. It is hard to imagine that I can get both bicycle and trailer through the shrubs behind the wall, but the path is wide enough.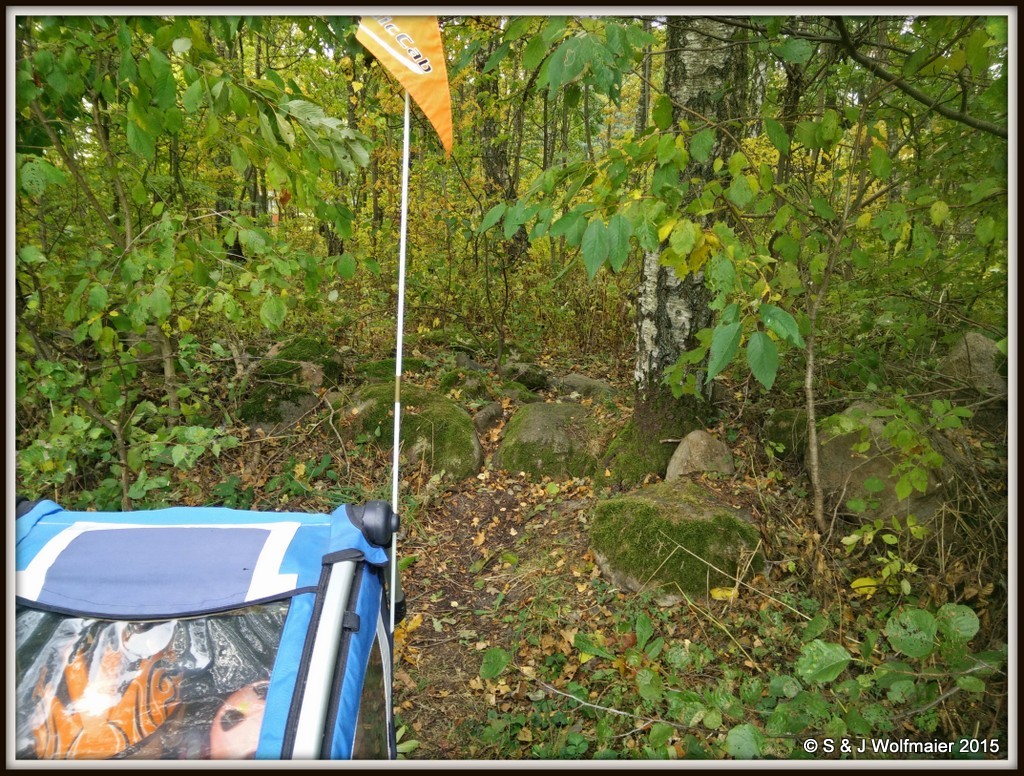 Doing the pickup this way made the day feel shorter. (A good thing when one has to entertain a 1 and a 4 year old kid). It was fun to actually go somewhere and not just going back and forth along our little road we live at. I just love bicycling.
On the downside I realised in how bad shape I am. Okay, the wind was against me, but 8.5 km in just short of 40 minutes, that's not good. I will have to do this on a regular basis to get back in to some kind of shape again. It would do me good. So I will try to do it at least once a week, as long as it isn't raining, I'm comfortable that way and dirt roads just aren't fun to be on when wet. I won't do it with too much snow either, who knows how well the snow is cleared off the small backroads.
Now I will try to sleep, my legs are killing me.