Today I think I made the perfect Friday night dinner. You decide for yourself if you agree.
Take one day of perfect Friday with beautiful snow and sunshine.
Blend with a bicycle ride and a nice walk through the forest.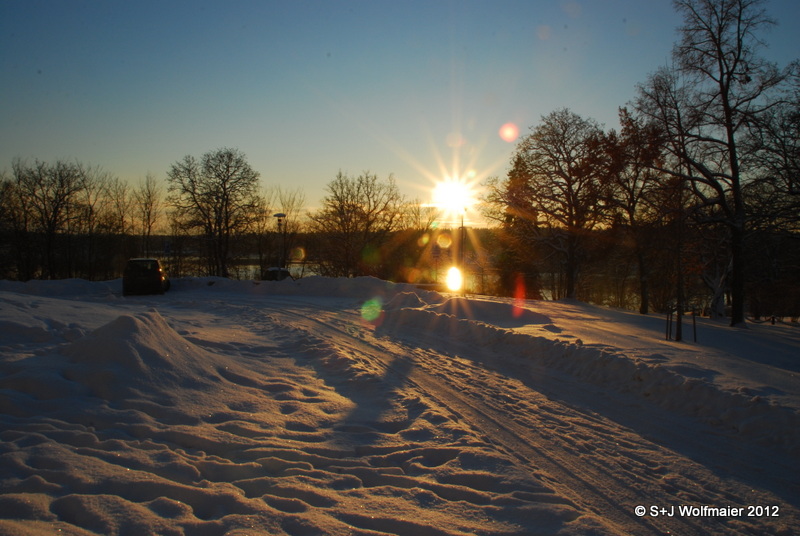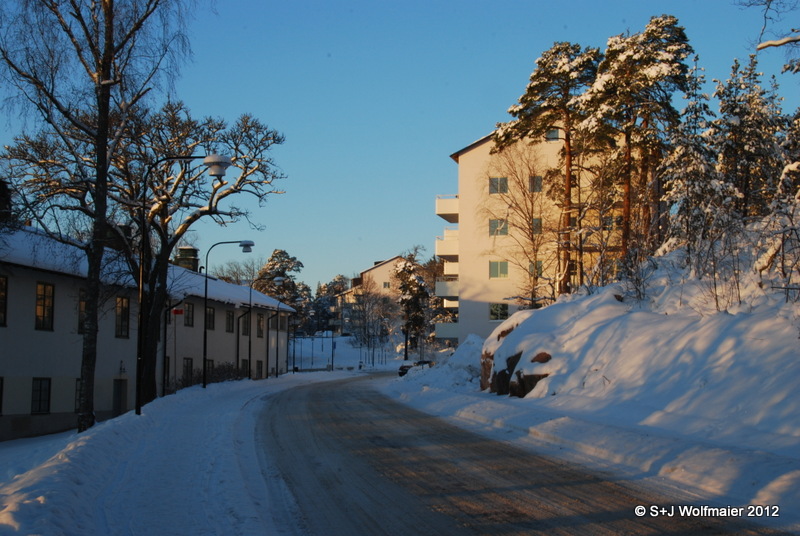 Prepare a sourdough-sunflower-seed bread in time (in the morning) for part of it becoming the buns for the dinner.
While the daughter is sleeping (after a short stay at the open preschool) start making the last preparations for the bread.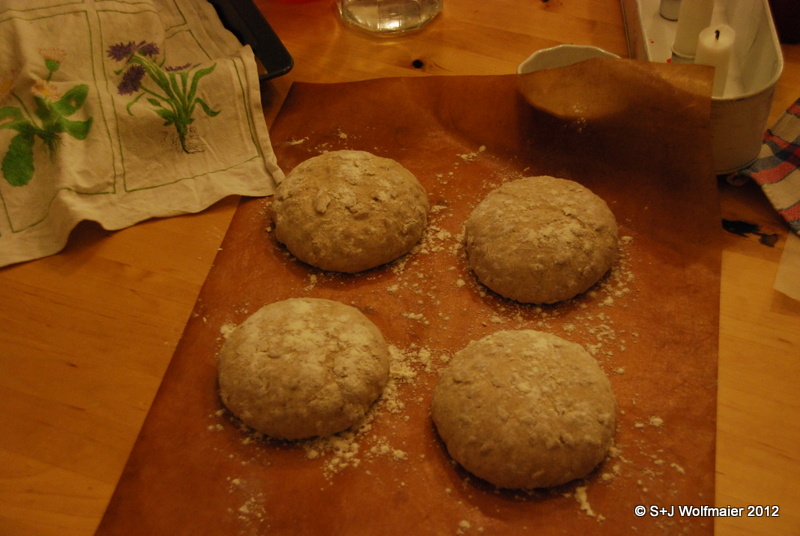 Take it easy for a little while.
Make dinner; the task for today was; it should have bacon in it.
Form burgers from minced meat.
Bake the buns.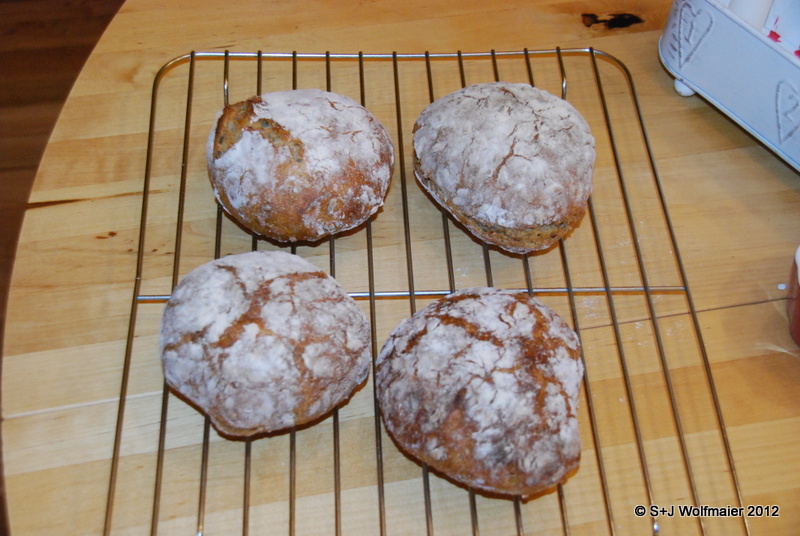 Put french-fries in the oven.
Fry burgers.
Fry bacon.
Have your wife come home.
Take french-fries out of the oven.
Prepare lettuce and other assembly details.
Put the rest of the bread into the oven.
Assemble the burgers.
Serve with beer.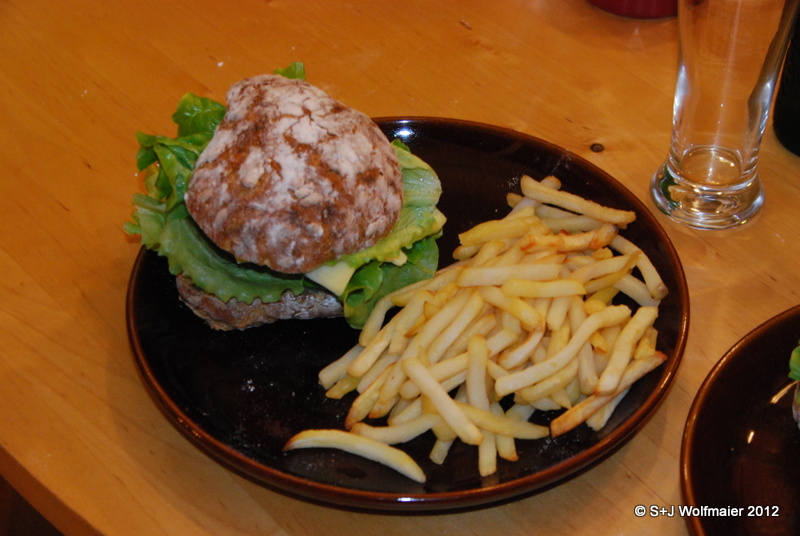 Enjoy!
Don't forget to take out the bread before it is black. (As a good dinner takes a while it might be in the middle of it).
Now let the weekend begin!