Merry Christmas to you all!
Here is our Christmas card for you: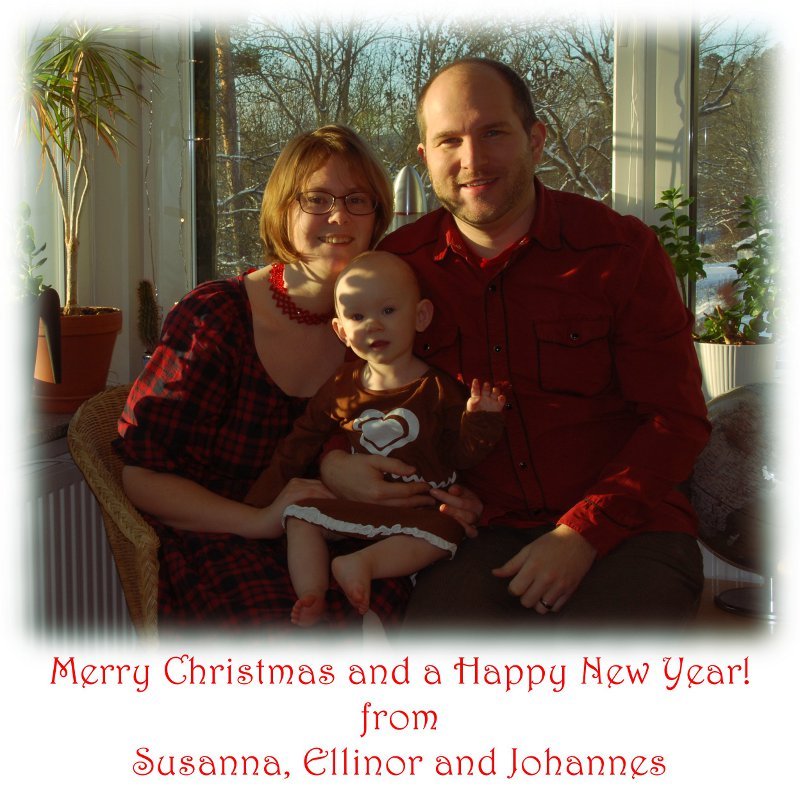 I wish you all have a wonderful time with family and friends in great fellowship, good food and much joy!
This year we stayed home for Christmas, having my parents and my brother for Christmas Eve and Christmas day, Susanna's parents are coming on the 3rd to have a second Christmas with us then.
It is lovely to see how our daughter for the first time really enjoyed the feast. The joy she had opening presents, (she started with the small ornamental ones we had put in the tree) and later playing with her new toys. This really makes giving fun.
Now it is time to rest until it is time for sound on Sunday.