In the beginning of the year I wrote about the fact that we are expecting our second child. This time the working name is Poff. Poff is due on the 8th of June, or at least somewhere around that day.
Last Wednesday we went to a second ultrasound. We have a few of those booked due to the fact that Susanna has gotten pregnancy diabetes again. She had it while we were waiting for our daughter too. This time, as we live in a different part of Sweden now, they tested her much earlier for diabetes. Susanna wants to have the child at a certain hospital. So she made up her mind to treat her diabetes with food, rather than with insulin. The hospital where she wants to have our baby doesn't take women that are treated with insulin.
So now she is eating a very strict diet, basically a LCHF diet. It's hard. Especially at the holidays like Christmas and Easter right now. She can't really eat any of the sweet stuff. And she doesn't. I'm so proud of her.
It does rub of at me too. Most days she doesn't make different food for me. I don't mind it at all. I do miss the pasta and rice, but it's not hard like I expected it. And it does me good.
Here is a picture of Poff: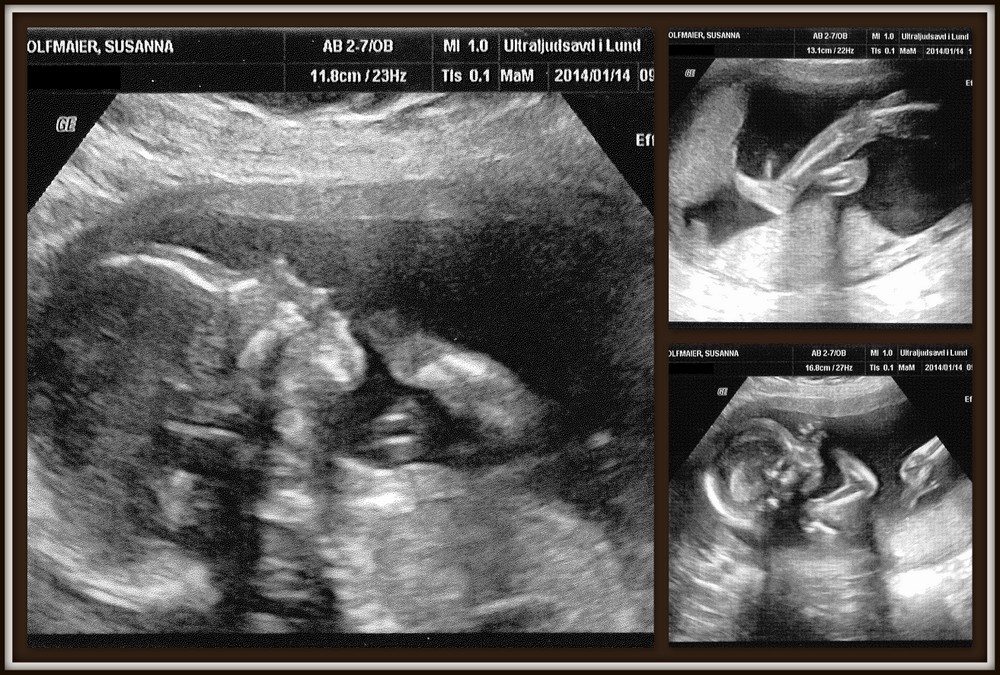 We are now really getting our house in order. During the last week I have started putting up our paintings on the walls. We haven't had them up since we left Stockholm. (Okay, we had a few up where there already were nails on the walls in Höör but most of them were stacked away). The house becomes so much more homey with paintings.
The garden is also getting into place. A few weeks ago my parents were here and they helped me build a sandbox for our daughter. The sand we had delivered. It came in a really old truck.
The sand truck: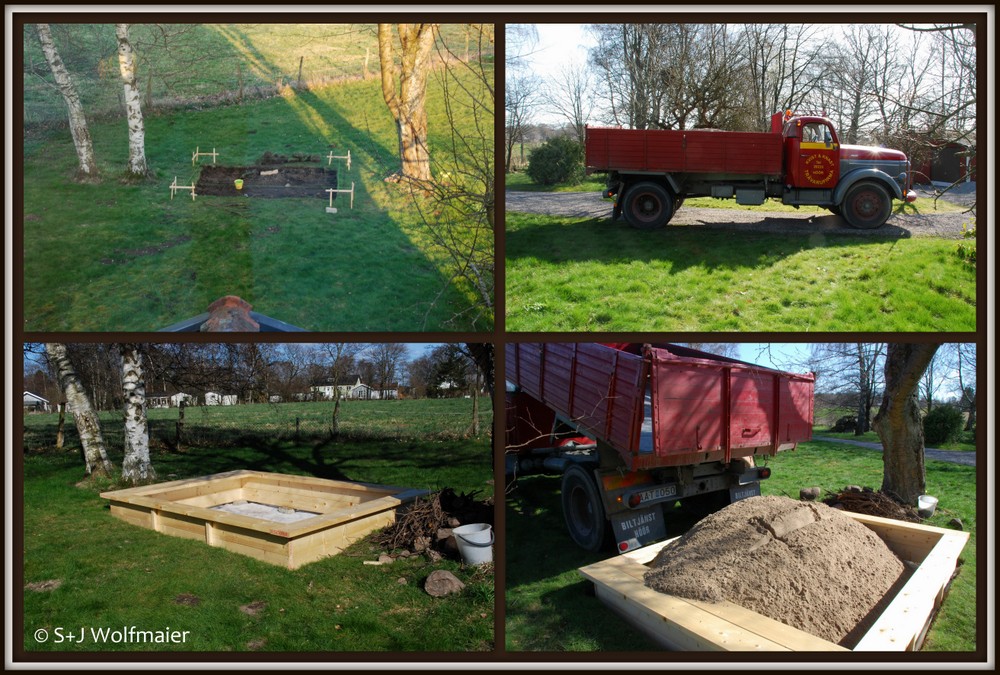 I have also been digging up a little garden. I don't know if we will grow much this year. I have started some tomatoes; they will be a bit late though. Susanna wants to grow a few more vegetables. One day in the future we hope to have most of our vegetables during the summer from our garden. That was one of the reasons that we wanted a big plot like we have.
The trees are now starting to get leafs. We have one little tree just by our house that blossomed with small white flowers. We are not quite sure what kind of tree it is but it has long pointy thorns too. Most trees on our plot are birches; we do have a few apple trees, a bunch of cherry trees some beeches, a chestnut tree, some oak trees and some shrubs we don't really know what they are yet. Oh, and we do have two small spruce trees, they will become Christmas trees as they don't really fit on our plot.
I'm so happy we have this place. I really love working in the garden. I love hearing all the birds in the morning, especially when I go for my morning run. I love the sunsets from our balcony. The fireplace in the living room. My lovely wife, our daughter and Poff that soon will join us.
We have some wildlife here too. Most are rabbits and moles. We do have a lot of birds. The pheasants are strutting around. Kites roaming the sky in search for some small rodent. Gees living on the field. All the small birds that live around the house. One morning as I ran my round a badger crossed my path. And last weekend, as Susanna and I went to bed far too late we saw deer buck just outside the window. We have rabbits too, but I'm more ambivalent about them as they might make it hard to grow our vegetables.
The full moon the other night: