The end of 2019 is near. It was a good year. Susanna started working again and I have been on parental leave. The children are growing. One is in school and two at home. We are keeping busy with all kinds of stuff.
The garden has given us plenty of vegetables. And will continue to give us more in the next months, we still have plenty of potatoes and onions. Today we harvested for the last time this year. Carrots, red cabbage and regular cabbage. Now only thyme, parsley and kale are left for later harvest.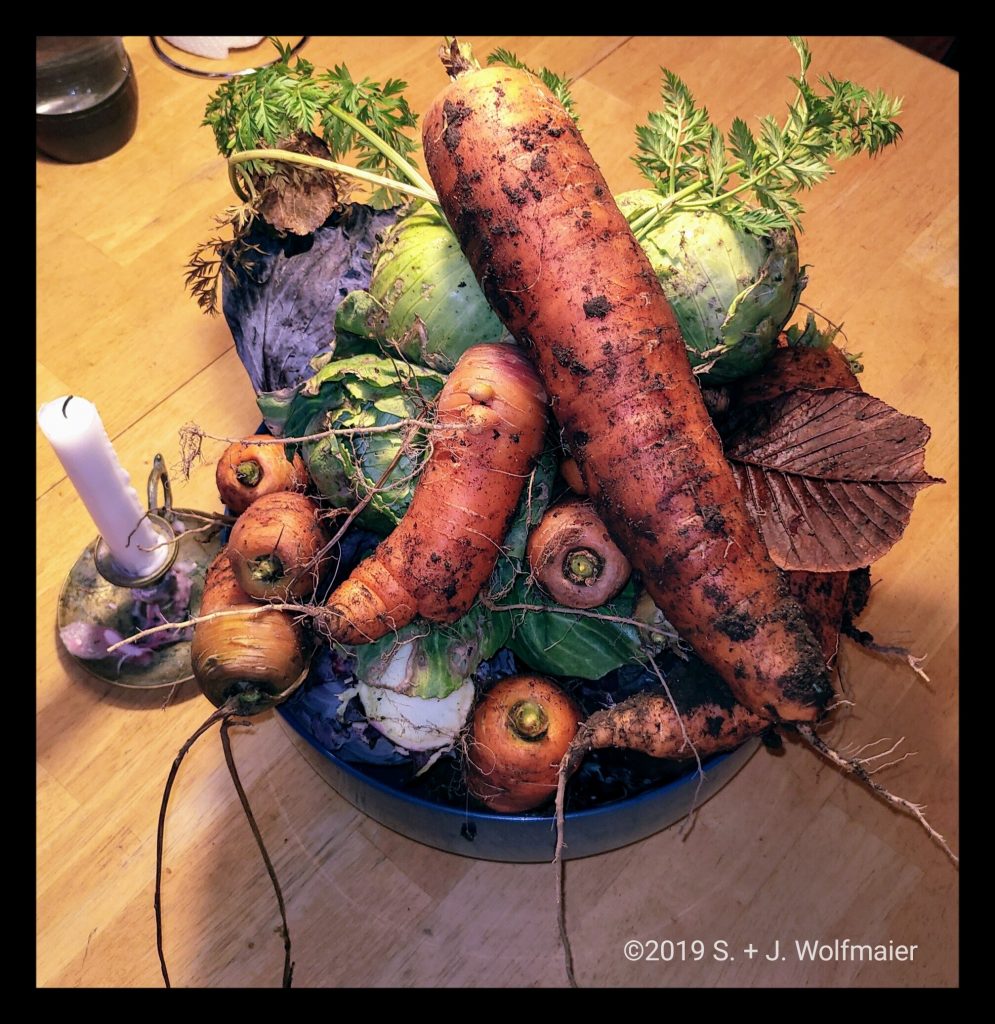 Happy New Year!
May 2020 bring plenty of fun and good things!