Today was a good day.
A day with a little bit of this and a little bit of that.
All day with my lovely family.
Now the day is coming to an end.
The TV is on, great music is coming out of the loudspeakers. (Yes the music is coming from the TV show, Summerburst makes it possible).
I'm warm. (Not thanks to the weather).
Ellinor showed her finest side.
Susanna doesn't mind the music too much.
Had a good nap on my parent's sofa.
Nice talk with my aunt and uncle.
Enjoyed easy food, good food, bad (not to the taste) food, fun food.
Not thinking about getting things in order. (None of us did).
It all started already yesterday.
All three of us being laidback: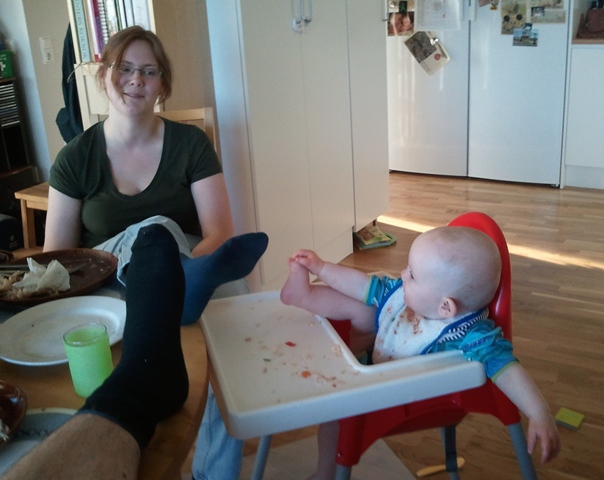 That's just how we are…